EM Broadcasts Boosted Bigly
FCC Approves Enhanced Signal Coverage for Two More Emergency Management Agencies
AURORA, IL, & BAINBRIDGE ISLAND, WA: Two more communities have received waivers from the Federal Communications Commission for expanded-range Information Radio (TIS) Services. The Cities of Aurora, Illinois, (near Chicago) and Bainbridge Island, Washington, (just west of Seattle) will join a group of communities in Pennsylvania that was granted a similar enhanced-coverage waiver 18 months ago.
Aurora's coverage (left) will increase from 12.5 to 98.5 square miles. Bainbridge Island's proposed service will be heard all over the Island and around Puget Sound. Coverage contours represented are predicted 0.5 mV/m.
Aurora's EMA Coordinator Joseph Jones stated that the increase in coverage to envelope the entire city makes the 1650 AM Station "a valuable tool for the city to communicate with its citizens during times of emergency." The 3-fold increase in broadcast distance yields more than a 7-fold increase in square miles covered.

The Emergency Management Agency had installed a free-standing AM radio antenna system with tower from Information Station Specialists that made the increase possible without any upgrade in equipment. Previously, the system was permitted only 1 watt of its power, which yielded the FCC-allowed signal maximum. Now it can accept all 10 watts of its transmitter's output power.

1700 miles to the west at the City of Bainbridge Island, a similar high-efficiency service with different goals is proposed. The city is on an island with one bridge and one ferry boat line linking it to the mainland.

In an emergency, 23,000 residents could require critical instructions at just the time when their power and cellular service could be compromised. An Information Radio Station with one antenna and enhanced coverage would not only be more likely to survive a disaster but would also cost a fraction of a multi-station array.

Once installed, Bainbridge's signal will be capable of blanketing the island with information and also will extend across the Sound to Washington State Ferry Docks, where stranded residents could require updates in a crisis.
Time to Check In . . .
. . . to see what condition your radio station's condition is in.
ZEELAND, MI: If you have a good memory for 1960s music, you may recall that the first hit Kenny Rogers had in 1969 bore a title a lot like the subhead above. But Psychedelia aside, it's true that from time to time you need to check in on your radio station's operation to make sure its condition isn't too "far out."

Here's a link to a webpage that can be helpful.
"Radio is vital."
New FCC Chairman Ajit Pai Compares Medium to Proverbial Tortoise in Race vs High-Tech Hare
WASHINGTON, DC: It was said in the 1950s that the advent of television spelled the end of the radio medium. Now sixty years later, broadband services are supposed to be besting broadcast services. But the FCC's new chairman says all that is nonsense – especially when the public's safety is at risk.

Chairman Pai spoke this month to industry leaders at the National Association of Broadcasters headquarters in our nation's capital, where he made the point that the radio medium still thrives because it is "social, local, mobile . . . and vital." The last adjective refers to how he says it functions for the public when an emergency is imminent.


"When disaster strikes, often knocking out cell networks and internet service, over-the-air radio is a lifeline, providing the latest weather forecasts or directions on where to seek shelter or relief assistance." Pai pointed out, "After hurricanes or tornadoes or fires or floods, time and time again we see an exponential surge in radio audiences."
Radio is 'least flashy but most consistent'....


says FCC Chairman Ajit Pai
Chairman Pai's words might explain why communities position Emergency Advisory Radio Stations (Travelers Information Stations) at the ready for just those scenarios. Hundreds of communities, campuses, government agencies and military bases coast to coast have taken note of the FCC's 2013 Report and Order that clarifies their rules in favor of TIS as a tool for emergency managers to employ when public safety is at risk.

But why radio's resilience? Ajit Pai: "One of the best explanations I've heard comes from an unlikely place - Silicon Valley. A few years ago, legendary venture capitalist John Doerr suggested that the future of digital media is being defined by the convergence of three forces: social, local, and mobile. He argued that whoever can harness these three forces would be best positioned to succeed in the digital future. Now, when you think about social ... local ... mobile, that's radio!"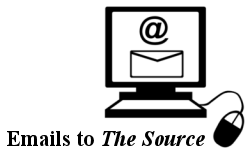 Info Radio roams Iowa.
"There is no doubt that our Information Radio System is a life-saver. It is definitely an asset to our total public safety program.

"We have found so many ways to use this system. It has been all over the State of Iowa for disaster response, information during RAGBRAI [statewide bike event] and locally to promote public safety. Now that we have our license valid for the entire state, I'm lucky if I get to use it myself!"
Terry Reekers, Coordinator
Emergency Management E911
Emmet County, Iowa
Don't bank on tech.
"The public seems to feel that the new(er) technology is robust and might even survive 'lights out.' [Hurricane] Sandy eloquently taught that this was a complete fallacy. Once cell sites' backup power is exhausted, or they are overtaxed by the demands of too many phones / devices trying to gain access, it is an epic fail, just as surely as flipping on a light switch has no effect. That's a reflex in a dark, powerless home during an electrical storm that's taken out the power. You stumble into the next room and automatically throw the switch expecting the lights to come on – not.

"There is a lasting role for Information Radio (TIS) technology under the worst of circumstances, if it is used responsibly and imaginatively in terms of keeping content consistent and current – attuned to the emergency at hand."
Rich Phoenix, Borough Clerk
North Plainfield, New Jersey
Weather Warning Fix, a True Team Effort
The below comment refers to roll out of the National Weather Service's new Broadcast Message Handler (BMH) software and challenges regarding how it interfaces with various weather radio receivers.
"I thank everyone for rallying to get this important, yet hard-to-find fix [BMH issue] accomplished quickly. It is a daunting moment and responsibility when you realize that thousands of people are relying upon these [Weather Radio Warning] systems with their lives."
Daniel Gropper, Presidentt
Thunder Eagle, Inc. Wireless Alerting Systems
Vienna, Virginia
© 1983-2022 •

Information Station Specialists, Inc.

• All Rights Reserved
PO Box 51, Zeeland, Michigan, USA, 49464-0051, Phone 616.772.2300, Fax 616.772.2966, Email the Editor

• • •

Information Radio Stations is a generic term synonymous with Travelers Information Stations (TIS), Highway Advisory Radio Stations (HAR) / Highway Information Systems & Low Power Radio Stations (LPR). Operation of the stations is governed by FCC Part 90.242 Rules. A FCC license is required. Information Radio Stations may be fixed or portable. Subcomponents may include transmitter, antenna and ground system, digital voice player, wattmeter, cabinet with conventional or Corbin locks, lightning arrestors for RF, power and telephone lines, coaxial cable. Most stations employ black maximized antennas to discourage ice accumulation and security measures to prevent unauthorized program access. Options include synchronization, battery backup, solar power, remote programming by local, network or telco, multi-station audio distribution via RF or LAN / WAN or wireless network.