It's a sign.
First-of-its-kind "ultra-portable" emergency message sign hits the street.
ZEELAND, MI: Public Health Departments told Information Station Specialists that they needed a special kind of LED-based Changeable Message Sign for Points of Dispensing (PODS) that was ultra-portable and could be put up quickly by one person. It should have multiple mounting styles, so it could mount on its own supports or be attached to an existing structure, such as a wall, pole or vehicle. The sign needed to be AC-powered or rechargeable and have a battery run-time of multiple days. It needed to store messages internally for quick retrieval and have the ability for new messages to be programmed quickly. It must also be able to operate indoors or outdoors.

Result: The Lightning CMS Sign. The product is already on the shelf and already in use at a Health Department in Iowa. Warren County's Kate Honer states that anticipated sign messages are, "Very brief and to the point, to tell people where to get information. [The sign will typically] say something relating to PODs or cooling centers or simple directions or hours."

To date, most portable LED Changeable Message Signs are on wheeled trailers, which increases their cost and makes indoor use impractical. The ones that are not on wheels are usually not portable, require AC power and need special software and direct connection to a laptop or PC to program them or to keep them running.

Lightning CMS breaks the mold by offering ultra flexibility at an affordable price point. Comfortable indoors or out, Lightning CMS signs can run for more than 60 hours on a single battery charge, which allows them to go anywhere without the need to arrange for power. Or operators can plug them in. At only 42 pounds, they can be carried in a handled bag and set up with ease by one person virtually anywhere the need is required. New messages may be programmed anytime and can be changed quickly and securely using a wireless remote.

The Lightning CMS product qualifies for a variety of grant funding options and is available from Information Station Specialists on a quantity discount program. See a webpage further describing the product.
Blizzard broadcasts begin before the blast.
Communities are "hoping for the best" and planning for the worst."
WEST GROVE, PA: One key reason that the Avon Grove Regional Emergency Management (AGREM) installed an Information Radio Station (TIS) atop their township's water tower last year was the potential for another devastating winter "event" like the one in 2014 − like the one currently on their doorstep. The cluster of Southeast Pennsylvania communities wanted a means of reaching motorists and residents when power and communications go down…. as they have the potential to this weekend. (See the article in the August 2015 issue of The Source.)
"This is our first major event since we went live…" David Flad
Winter Storm "Jonas," as it has been tagged by pundits at The Weather Channel, has the potential to drop more than two feet of snow and whip it around with 50+ mph winds.

"They've issued a blizzard warning now for the area, " states AGREM's president David Flad. "We will be updating the radio messaging as needed to provide information on road closures, power outage reporting numbers, limited/restricted travel announcements and related items. We expect that things could be relatively dynamic, so our messaging will be adjusted accordingly. Since this is our first major event since we went live, I expect we'll be learning a bit on the fly."
Other Information Station operators in affected areas are on the air as of Thursday, January 21, with preparation instructions and status reports, including Fanwood/Scotch Plains, Fort Lee and Rahway, NJ. Hear samples of their broadcasts below.

These communities are simulcasting the broadcasts to the Internet via StreamCASTs . Tuning into StreamCASTs allows people outside affected areas, such as relatives, to monitor broadcasts, as well as people inside affected areas who don't have working radios or good reception.

Tune to AGREM's StreamCAST to gauge how things are going, as the community "weathers" the storm.

Samples of community StreamCASTs recorded on Thursday, January 21:
If they build more, we will come.
The FCC asks if increasing the number of AM stations will attract listeners.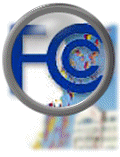 WASHINGTON, DC: The AM band has suffered from high levels of interference and congestion across the past three decades. Now the FCC is poised to allow improvements that it says could help AM broadcasters and attract listeners to the legacy band. It remains to be seen how such improvements would affect Information Radio (TIS) Stations.

Part of the Commission's effort centers around the Expanded Band – "new" AM frequencies that reside between 1610 and 1700 AM - added to the band in 1991. In a "Notice of Inquiry," published in the Federal Register on January 19, 2016, the FCC asks if additional broadcast stations were added to the Expanded Band, would it "revitalize the AM service," one of the stated goals of the proceeding.

At its annual board meeting on January 20, AAIRO (the American Association of Information Radio Operators) voted to make a submission on the matter, during the FCC's comment period, which will be open through March 21, 2016. A copy of the comments will be featured in a future issue of The Source.
© 1983-2022 •

Information Station Specialists, Inc.

• All Rights Reserved
PO Box 51, Zeeland, Michigan, USA, 49464-0051, Phone 616.772.2300, Fax 616.772.2966, Email

• • •

Information Radio Stations is a generic term synonymous with Travelers Information Stations (TIS), Highway Advisory Radio Stations (HAR) / Highway Information Systems & Low Power Radio Stations (LPR). Operation of the stations is governed by FCC Part 90.242 Rules. A FCC license is required. Information Radio Stations may be fixed or portable. Subcomponents may include transmitter, antenna and ground system, digital voice player, wattmeter, cabinet with conventional or Corbin locks, lightning arrestors for RF, power and telephone lines, coaxial cable. Most stations employ black maximized antennas to discourage ice accumulation and security measures to prevent unauthorized program access. Options include synchronization, battery backup, solar power, remote programming by local, network or telco, multi-station audio distribution via RF or LAN / WAN or wireless network.