FCC Updates TIS Rules to Benefit Public Safety
Proposing More Operator Discretion & Emergency Content; Technical Improvements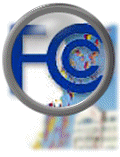 WASHINGTON, DC: On Tuesday, July 23rd, the FCC released a long-awaited Report & Order, intended to "clarify and amend our TIS rules in order to promote a more efficient and effective service." The clarifications were requested four years ago in a petition by AAIRO (American Association of Information Radio Operators) as a result of the confusion caused by the FCC's citation of certain operators regarding broadcast content.


According to AAIRO president Bill Baker, "The proposed rule changes [summarized immediately below] are a major victory for public safety and emergency managers everywhere." He encourages every public safety official who reads this article to send AAIRO an email or letter in support of these new rules by August 19 [see an easy way to do this in the 'Call to Action' below]. "We want to encourage the Commission to finalize the effort without delay." AAIRO will add comments received to its own response to the Report & Order Docket PS 09-19. It is evident in the FCC's Report & Order (full text linked below) that the large number of letters and personal contacts already received from the public safety community regarding this issue has thus far 'carried the day.'
Report & Order Summary
Operator Discretion
The FCC agrees with AAIRO's position that station licensees/operators, "given their intimate knowledge of local conditions," are in the best position to determine what constitutes an imminent threat or emergency for each area and therefore to determine what qualifies (within the following FCC constraints) as allowable content on radio stations. This affords wide latitude and responsibility on the part of public safety officials in the choice of content for broadcast.
Broadcast Content
"

TIDE

Test," a Way to Analyze Content before Broadcasting
In the Report & Order, the FCC clarified that broadcast content for stations may now relate to three distinct topic areas: "[1] travel, [2] imminent threat of danger or [3] an emergency." AAIRO has developed the mnemonic "TIDE" to help operators remember this when planning broadcasts: T for Travel, ID for Imminent Danger and E for Emergency information.

Examples of newly allowed emergency and imminent danger content are AMBER and Silver alerts, evacuation routes, emergency points of assembly, locations of shelters, health care and other emergency facilities. The new rules also now directly cross reference existing Part 90 Rule sections that do allow emergency content, so there is no confusion that TIS stations may be used to broadcast emergency messages.

The FCC further clarifies that the existing rules already include a category called "travel advisories" that allow some "imminent danger" content and could include notices about hazardous weather conditions or "motor vehicle crashes." They also state that "travel advisories" could be travel-related content, such as "511 travel information, parking, current driving travel times, air flight status, truck weigh stations, driver rest areas, and the location of truck services, road closures and construction."
NOAA Allowed
It is noteworthy that nowhere in the document is any suggestion of a blanket prohibition on the rebroadcast of NOAA Weather Radio programming on Travelers Information Stations. The Report and Order, instead, focuses squarely on content. Regarding Weather Radio, the document clearly encourages the rebroadcast of NOAA's 'All Hazard Alerts' since they presumably meet the TIDE Test (affect T Travel, speak of ID Imminent Danger or potential of an E Emergency) and even less extreme weather advisories that meet that test but do not rise to the level of a NOAA/All Hazard activation. One is left to conclude that the FCC's previous objection to the rebroadcast of NOAA Weather Radio is because of stray NOAA content that the Commission deems not descriptive of any imminent danger and not relevant to travelers, e.g.: weather statistics and general forecast info*, etc.

FAQ: I am confused regarding the rebroadcast of NOAA weather.
In the proposed new rules, the FCC nowhere precludes the rebroadcast of NOAA Weather Radio content, per se. In fact, the Commission specifically states that much of NOAA's content does constitute a "Travel Advisory" under the current rules. It also says that NOAA 'All Hazard' messages and even lower level advisories that describe "imminent threats of danger" or relate to "emergencies" are clearly allowable. Curiously, the Commission continues to believe that regular daily weather forecasts generally are not allowable. Yet, above all that, the FCC states clearly that public safety officials have much discretion with regard to content and what constitutes, in each area, the definition of a "travel advisory," "imminent danger threat" and "emergency information." The FCC does not wish to (nor can they) make these definitional calls in every community across the US 24/7 – hence, the stated latitude Public Safety now has to decide what these definitions mean in local areas. AAIRO expects that some emergency managers will conclude that in their areas, all NOAA Weather Radio content fits squarely into one or more of the above categories. Others will not.
Not Allowed
General background content such as terror threat levels, preparedness, conservation, forecasts,* health or safety information that is not imminent in nature or travel-related.
Note
* It is clear from the context of the Report and Order that the FCC does not deem general daily weather forecasts useful "travel advisories" to motorists, and they would not be allowed unless they contain elements of an "imminent threat of danger." AAIRO took the opposite position in previous filings, since even fair-weather forecasts allow motorists to plan travel dates and times that allow them to avoid hazards such as rain, wind and snow, etc. that adversely affect travel efficiency and safety.
Technical Issues
Regarding Multiple Transmitters & Content
The rules also clarify that multiple simulcast TIS transmitters may be operated as long as content being broadcast by each transmitter is relevant in the coverage area served. Again, the FCC leaves it to operators to determine the relevancy of content in broadcast areas.
Filters Coming Off?
The FCC also agrees with AAIRO that the filtering of TIS transmitters should be removed, because it "significantly decreases audibility of TIS broadcasts." AAIRO believes that removal of the output filter has the potential to improve the broadcast quality of every station on the air today – as well as those to come – and will result in an overall improvement in the service. But due to the costs and the resulting coordination involved, the FCC would have to specify that once removed, the TIS transmitters would not need to be recertified, and operators who chose not to remove the filters could continue to operate with the filter(s) in place, as they now do.

FAQ: Does my AM Transmitter have an output filter? All AM transmitters for the TIS service currently have the output filters, which makes them sound rather dull, unless the audio is "equalized bright" when it is produced.
Removing the filters makes the program much easier to listen to and the audio then no longer requires equalization. AAIRO would like to see the use of the filters made optional and, for those who opt to remove them, AAIRO doesn't want such transmitters to be required to go back through some sort of recertification process.
Call to Action
Send your comments to AAIRO by August 19 to be added to the Organization's own filing.

Suggested topics for you to include in your message:
Congratulate the FCC on their work to update TIS Part 90 Rules, especially with regard to giving licensees more discretion in emergency information that can be broadcast.
Mention how helpful you think it is that they've clarified the public safety aspect (name any in particular you support for your geographic area, such as evacuations for hurricanes).
Support the removal of the filters but ask that it be optional and that recertification not be required.
Mention disappointment, if you feel it, that weather forecasts, useful to travelers, as they determine which routes to take, are not allowed unless they contain travel advisories or content describing imminent danger threats.
Send to info at aairo dot org or AAIRO, PO Box 41, Zeeland, MI 49464-0041.
Related Links
Information Radio Stations is a generic term synonymous with Travelers Information Stations (TIS), Highway Advisory Radio Stations (HAR) / Highway Information Systems & Low Power Radio Stations (LPR). Operation of the stations is governed by FCC Part 90.242 Rules. A FCC license is required. Information Radio Stations may be fixed or portable. Subcomponents may include transmitter, antenna and ground system, digital voice player, wattmeter, cabinet with conventional or Corbin locks, lightning arrestors for RF, power and telephone lines, coaxial cable. Most stations employ black maximized antennas to discourage ice accumulation and security measures to prevent unauthorized program access. Options include synchronization, battery backup, solar power, remote programming by local, network or telco, multi-station audio distribution via RF or LAN / WAN or wireless network.