Next 'Sandy' a Month Away?
Emergency Managers Add Information Radio in Preparation
NORTH PLAINFIELD, NJ: If New Jersey residents needed an object lesson about how a major storm affects communications, "Superstorm Sandy" certainly supplied it in October. The cascade of power outages that triggered communication outages left millions in the dark – literally, as well as in terms of connectivity.

One fact that has surfaced repeatedly: communities with Information Radio Stations had a means of maintaining a link to citizens when conventional communication methods were offline; those that did not, did not. Stories abound about Information Stations that operated on batteries recharged by generators and with their antennas standing in 3 feet of storm surge. Communities with hurricane wind rated poles called Vertical Profile Antenna Support and Grounding Systems had the best success keeping their antennas erect.

As a result, numerous emergency managers in Northern New Jersey are adding or upgrading Information Radio Services this spring in anticipation of the next hurricane season, now less than a month away.

North Plainfield, NJ, has taken an active role in promoting the technology to its neighbors. Borough Clerk Rich Phoenix attended the FCC's hearing in Hoboken, NJ, in February and button-holed FCC Chairman Genachowski between sessions to advise him regarding the usefulness of Information Radio during the disaster. It was not lost on those attending that despite the plethora of new media, the FCC reserved for conventional radio broadcasting special kudos for its lifesaving role during and after the storm.

North Plainfield's mayor Michael Giordano co-authored an article with Phoenix in New Jersey Municipalities Magazine the same month, laying out a compelling case for an increased emergency role for the service. States Phoenix in the article titled "Radio Comes to the Rescue in North Plainfield": "Although the internet and new technologies seem to be everyone's darlings, they remain highly vulnerable. The simple AM radio proved most effective during this emergency."

There are areas in New Jersey where radio frequencies for new Information Radio Stations will soon become scarce. If your community is considering adding the service, it is recommended that you first determine if a frequency is available. Contact Information Station Specialists to learn how to initiate a frequency search.
Recent Disasters May Influence New TIS Rules
New Draft Reportedly on the Move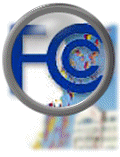 WASHINGTON, DC: Encouraging news has begun to trickle from the FCC regarding the pending rewrite of the Information Station (TIS) rules. AAIRO Counsel Frank Jazzo of Fletcher, Hildreth, Heald says that his sources within the FCC indicate that the Report & Order draft "has been revised to take into account recent ex parte filings by AAIRO members regarding the use of TIS stations during SuperStorm Sandy and the Newtown shootings, as well as the FCC's own research on TIS use during such events."

Jazzo goes on to advise that the draft is still at the Bureau level but that "the draft is supposed to be forwarded to the Chairman's office by the end of April." Efforts to encourage the Commission to move it to the FCC Commissioners for a vote have been time-consuming and costly.

Meanwhile, AAIRO, the nonprofit association for Information Radio Operators that has spearheaded the effort, has issued a pitched appeal for support.

"We've maxed the limit of what we can do on this effort and we are appealing to the Public Safety Community and interested parties to help," states AAIRO president Bill Baker in a communiqué sent to members this month. "So, we hope readers will join in the '$90.24 movement' now so we can reach the finish line." The donation effort is named for the FCC Rule Section (90.242) that governs the radio service. Additional travel costs and meetings with FCC staffers likely will be required before the campaign is complete.

We encourage everyone who is involved with Information Radio to donate $90.24 to the effort, so we can finish what we all started," adds Baker. "This is a historic opportunity to make tangible, definable changes in a unique service that will result in its becoming an even more useful tool for public safety."

Click here to email your pledge to AAIRO, today.
Is Your Info Station Ready for Prime Time?
New Format Narrows "Quality Gap"
ZEELAND, MI: Hit "scan" and listen to what your Information Station is up against on the radio dial – in terms of sheer professional broadcast quality and presentation. Especially if you are near a major metropolitan area, broadcast stations will spend the cost of your entire station just on audio processing gear. Add to that what they pay their talent. It's impossible to compete with the resulting quality, dollar for dollar, but why not narrow the gap?

A new service offered by Information Station Specialists helps operators get a "leg up" on the disparity with a first-of-its-kind format produced especially for Info Station broadcasts. The creatively written production by professional announcers is titled merely "InfoRadio." The customized format features multiple major market announcers delivering information about your community in a professional fashion that compares favorably to what listeners hear on conventional broadcast stations.

Once InfoRadio format broadcasts are established, updates are free to operators who join AAIRO – the nonprofit American Association of Information Radio Operators.

The format is designed to either run all by itself on a daily basis as a "placeholder" or alongside current messages inserted by station operators. It features a station ID, mission statement and customized community information intended for citizens and visitors. It includes a clear reminder to motorists that the station's frequency is the place to tune to in a community emergency.

Fort Lee, New Jersey, just across the Hudson River from the New York City, was the first in the nation to roll out the format in March.
© 1983-2022 •

Information Station Specialists, Inc.

• All Rights Reserved
PO Box 51, Zeeland, Michigan, USA, 49464-0051, Phone 616.772.2300, Fax 616.772.2966, Email

• • •

Information Radio Stations is a generic term synonymous with Travelers Information Stations (TIS), Highway Advisory Radio Stations (HAR) / Highway Information Systems & Low Power Radio Stations (LPR). Operation of the stations is governed by FCC Part 90.242 Rules. A FCC license is required. Information Radio Stations may be fixed or portable. Subcomponents may include transmitter, antenna and ground system, digital voice player, wattmeter, cabinet with conventional or Corbin locks, lightning arrestors for RF, power and telephone lines, coaxial cable. Most stations employ black maximized antennas to discourage ice accumulation and security measures to prevent unauthorized program access. Options include synchronization, battery backup, solar power, remote programming by local, network or telco, multi-station audio distribution via RF or LAN / WAN or wireless network.